As we previously announced, Label Engine's biggest update is coming soon. Here are some more details regarding the changes and how they will affect new and existing Label Engine users.
---
Introducing the new user homepage.
Clients will now have a simpler interface to navigate through all aspects of the Label Engine subscription. It will give easy access to account information including statements, promotion campaigns, demo submissions and up to date news.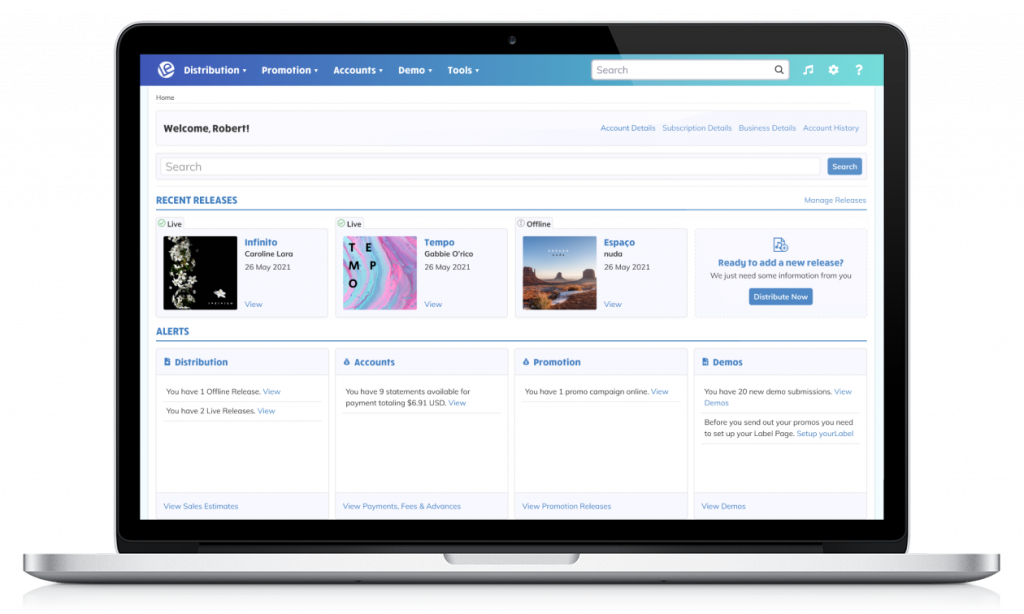 New options to join the thousands of labels already using Label Engine
New users can choose between two simplified options. All Inclusive distribution with no out-of-pocket fees, or a monthly subscription.
If you want our All-inclusive distribution, you can instantly upload up to three albums. All releases will keep 82.5% of royalties. Once an album is approved for distribution, the label will gain free access to all Label Engine features and services.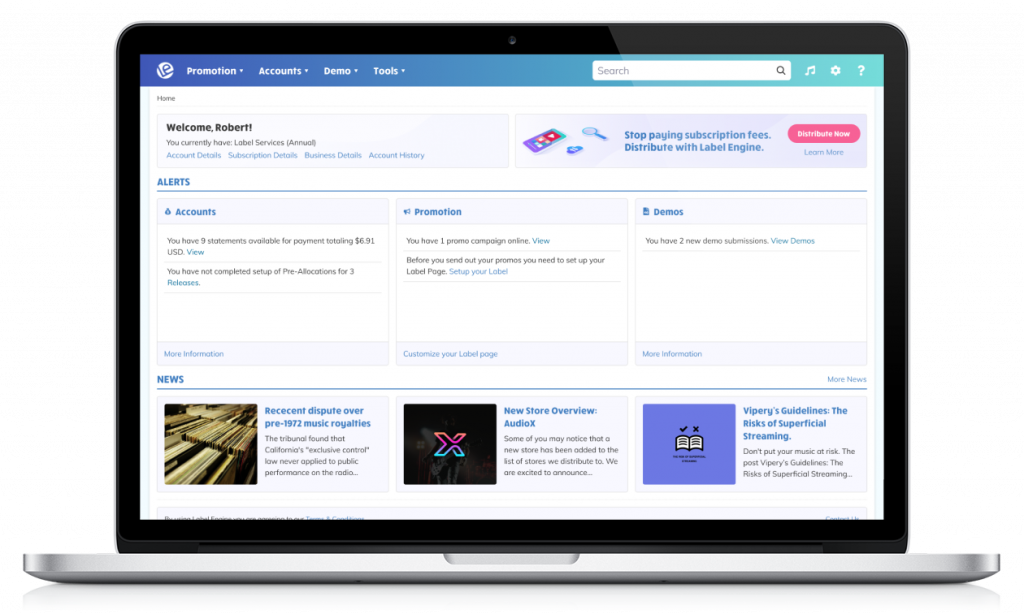 If you wish to keep your current distributor, our Label Services Subscription is made for you. Each account can house up to ten labels for $499 per year or $49 per month.
Our Label Services subscription includes full access to our accounting services, promotion, and demo submission management features.

Lastly, if you decide to go with the Label Services subscription, you'll still be able to switch to All Inclusive Distribution if you change your mind.
Stay tuned for more information about the new Label Engine and follow us on Facebook, Twitter, Instagram, and LinkedIn.