Spotify has released some new and exciting data from recent studies done on their Marquee promotion tool. One question artists and their teams have wondered since the release of Marquee is how does it stack up against other similar social ads. Their studies have revealed that Marquee delivers on average 10x more listeners per dollar spent than similar social ads.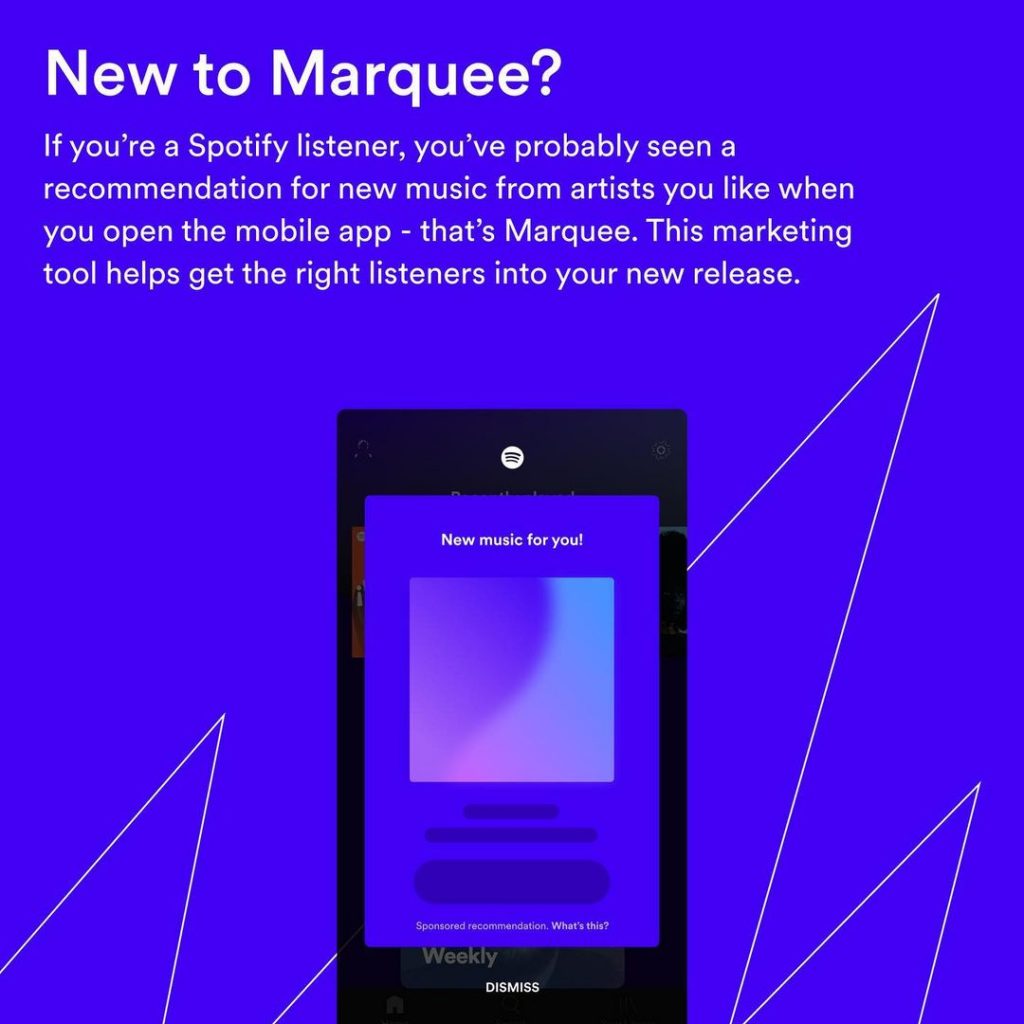 "We partnered with eight labels and distributors to select a wide range of artists with upcoming releases. Ten new releases were featured in the study, and they included a mix of release types (albums, EPs, and singles), a mix of artists' audience sizes (from 300,000 to 16 million monthly listeners), and a mix of genres (e.g. rap, electronic, indie, and rock)."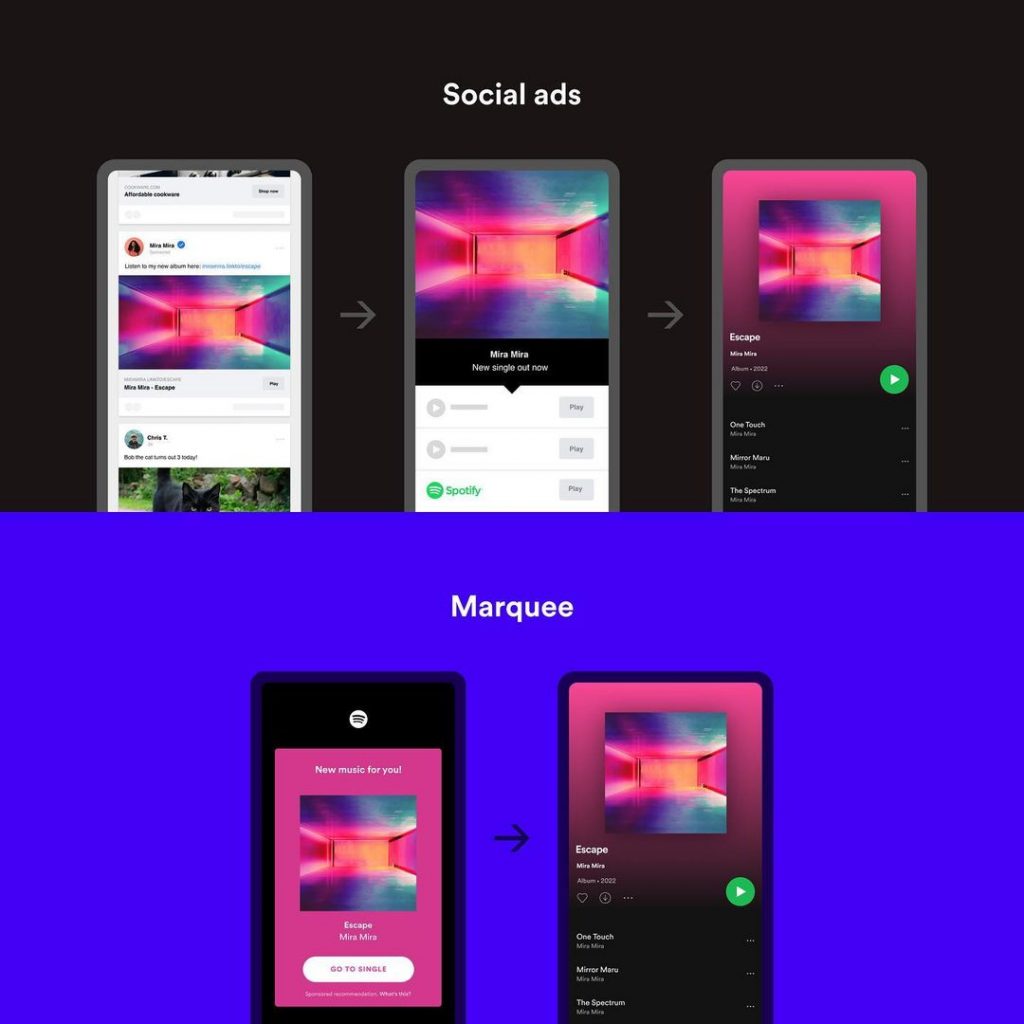 "While Marquee gets listeners into your new release when they're already on Spotify, social ads involve many more steps and high potential for drop-off before listeners get to Spotify."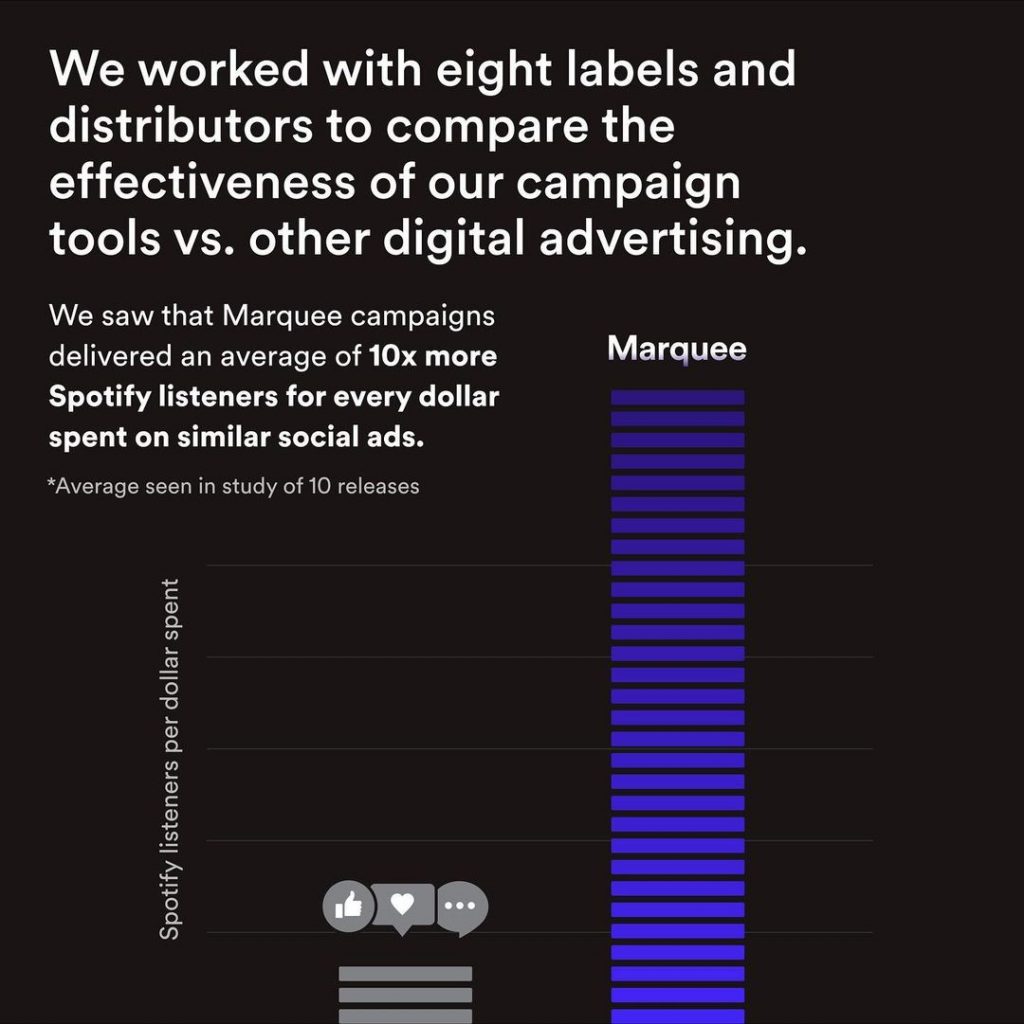 "On average, Marquee delivered 10x more Spotify listeners for every dollar spent on similar social ads. While this was the average, even the release with the lowest rate in the study showed that Marquee reported 5x more Spotify listeners per dollar spent on social ads. Not only did Marquee deliver more listeners on average per dollar, it also resulted in more listeners per click: Marquee delivered a 100% higher click-to-listen-rate, on average, than similar social ads."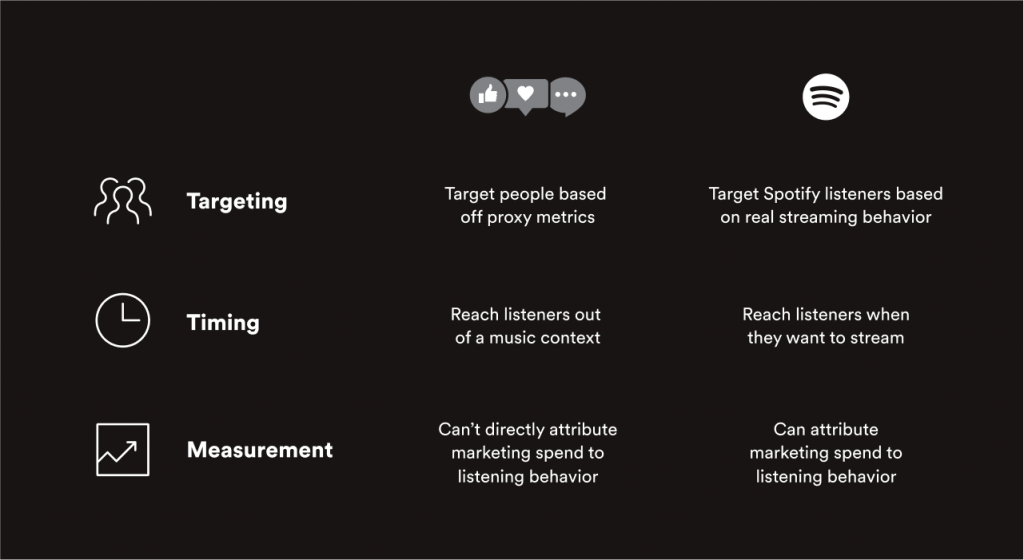 Listeners who saw Marquees streamed those releases for 3.3M hours during the campaign periods
The Marquee for Raw Swish's "Tell 'Em" drove 57% of listeners to save or playlist the song.
37% of singles promoted with Marquee featured a collab, helping artists make more noise by reaching fans of all main artists.
Marquees reached listeners in 7 of the 10 biggest streaming music markets in the world.
28% of Marquee converted listeners hadn't actively streamed the promoted artist in 6 months.
For more info, visit Spotify.