Amazon has launched a new merchandise feature for artists. Whether you are an established artist with tons of merch or a new artist looking to build your brand and revenue, Amazon's new merch feature can help. Artists teams can now get expedited approval for Amazon's print-on-demand feature through their Amazon Music for Artists account. For new artists the perks are very helpful. Some of the benefits this new feature brings are no upfront costs, no inventory risk, and Prime delivery. Read on for more information!
When you sell your merchandise on Amazon, your gear will be promoted right next to your songs in the Amazon music app. Depending on your goals with your merch, there's a few options that you can use alone or together.
From Amazon:
Print On Demand: You upload custom merchandise designs for your artist, band, or show, and Amazon takes care of the rest. There's zero investment required, and once your designs are approved they can be on the site within a day.
Fulfillment By Amazon: You ship items to an Amazon Fulfillment Center and Amazon manages all post-sale operations.
Self-Fulfillment: You manage all post-sale operations, including inventory, shipping, customer service, and returns.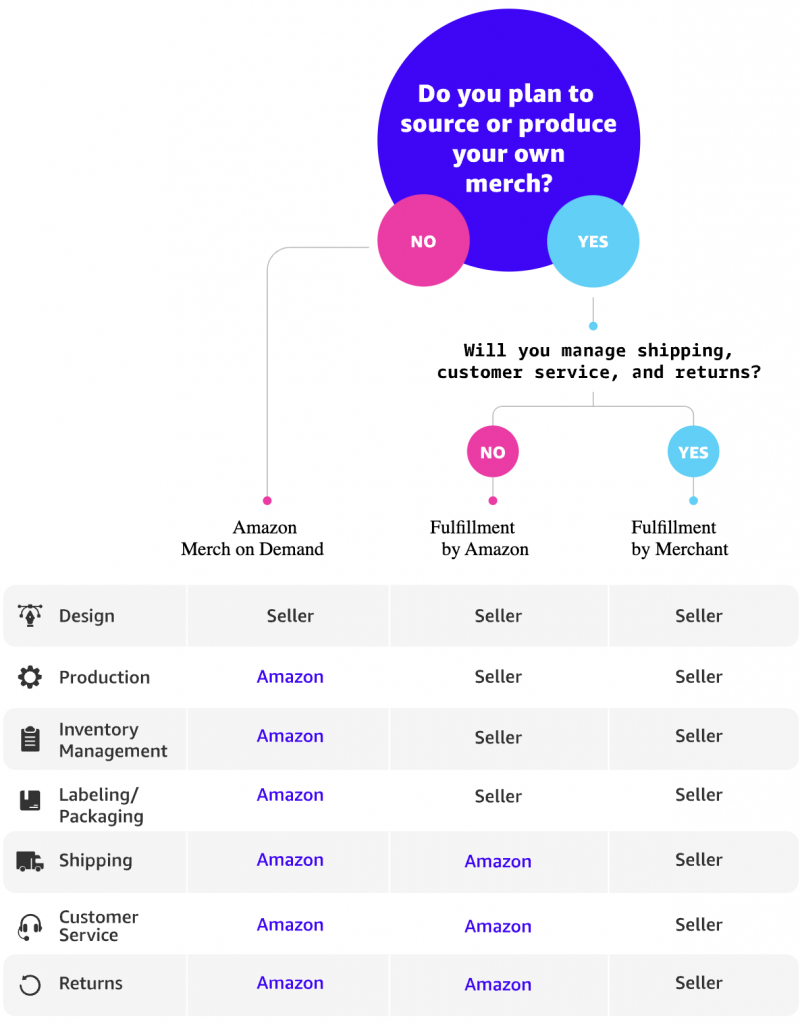 Amazon Merch on Demand allows you to create and sell merch on Amazon with no upfront cost. Right now there's only a few options of merchandise to choose from, including t-shirts, hoodies, phone cases, and tote bags. It's likely that they will add more options in the future, so keep your eyes peeled! Once your design has been uploaded and approved, Amazon handles the rest: production, packing, shipping, customer service, and returns for each sale.
For more information on Amazon for Artist Merch, visit their website here:
https://artists.amazonmusic.com/merch