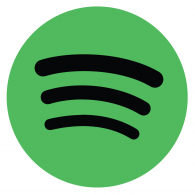 As you know our Just (Drop)ped playlist is updated every Wednesday. In addition to that, Label Engine will begin featuring a new playlist for each day of the week, showcasing a variety of artists and musical genres. The Label Engine team is so grateful to work with such vast and talented labels and artists, and we hope that this playlist series can be another avenue of support for your much-deserving content.
Monday will be a Label Spotlight, our playlist featuring a compilation of past and recent releases from a particular label for that week.
Tuesday will be an Artist Spotlight, our playlist featuring popular and recent releases from an artist for that week.
Wednesday we will continue our Just (Drop)ped playlist as usual, where we compile four of our favorite releases by different artists of that week.
Thursday will be a throwback compilation of some of our favorite tracks released by our artists in the past.
Friday will be updated with our weekly top 10 music recommendations.
To kick things off check out our freshly updated Just (Drop)ped playlist, featuring new music from Joe Garston, Jayceeoh & CLVZA, MING, and Steve Smith of Dirty Vegas: Click Here to Listen
Be sure to follow Label Engine on Spotify so that you don't miss any of these updates.
Follow us on Twitter – Follow us on Instagram – Like us on Facebook – Follow us on Soundcloud