SoundCloud has unveiled the revamped SoundCloud Feed, where your favorite SoundCloud-powered music recommendations meet a visually exciting, modern interface. The company is set to take your music exploration to the next level, making it more fun and accessible than ever before. Get ready to uncover hidden gems, personalize your music journey, and connect with artists like never before.
Discover More Music Than Ever Before
The all-new Discovery tab is your gateway to an immersive music discovery experience. It's set to transform the way you explore music, presenting recommended tracks and music from the artists you follow in a scrollable, visually engaging format. Whether you're into indie rock, electronic beats, or hip-hop, you'll find it all in one place.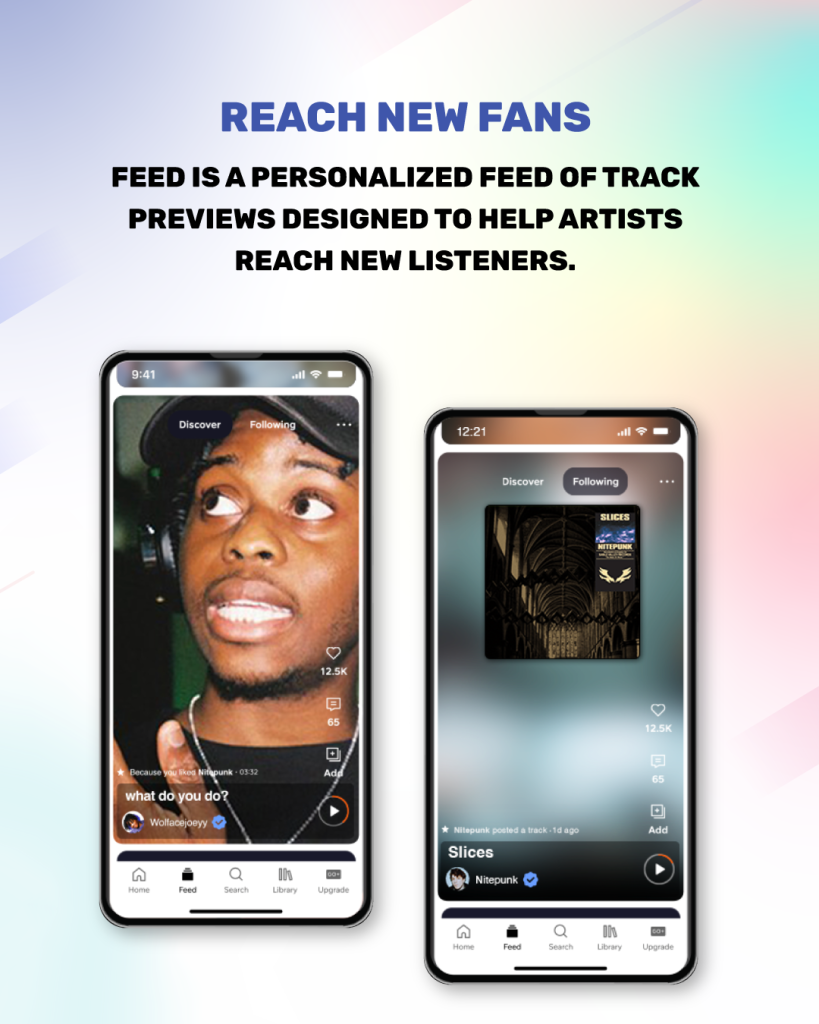 Personalized Just for You
As you scroll through the Discovery page, SoundCloud will curate song recommendations tailored specifically to your listening history and preferences. They will even explain why they are suggesting a particular track. It could be because you follow a specific artist or have liked a similar track in the past. Say goodbye to generic recommendations and hello to a more personalized music journey.
Sample Tracks Before You Commit
Committing to a new song can be a big decision. That's why the Feed tab now lets you sample the best 30 seconds of every song, one at a time. Artists can choose this preview themselves, or it will be automatically generated using our cutting-edge AI technology. It's like trying before you buy, ensuring you discover the music that truly resonates with you.

Add New Tracks to Your Collection
When you find a song that speaks to your soul, you can take action right from the Feed tab. Like the song, follow the artist to stay updated, add the track to your playlists, and leave comments directly on the track. Connecting with your favorite artists and music has never been easier.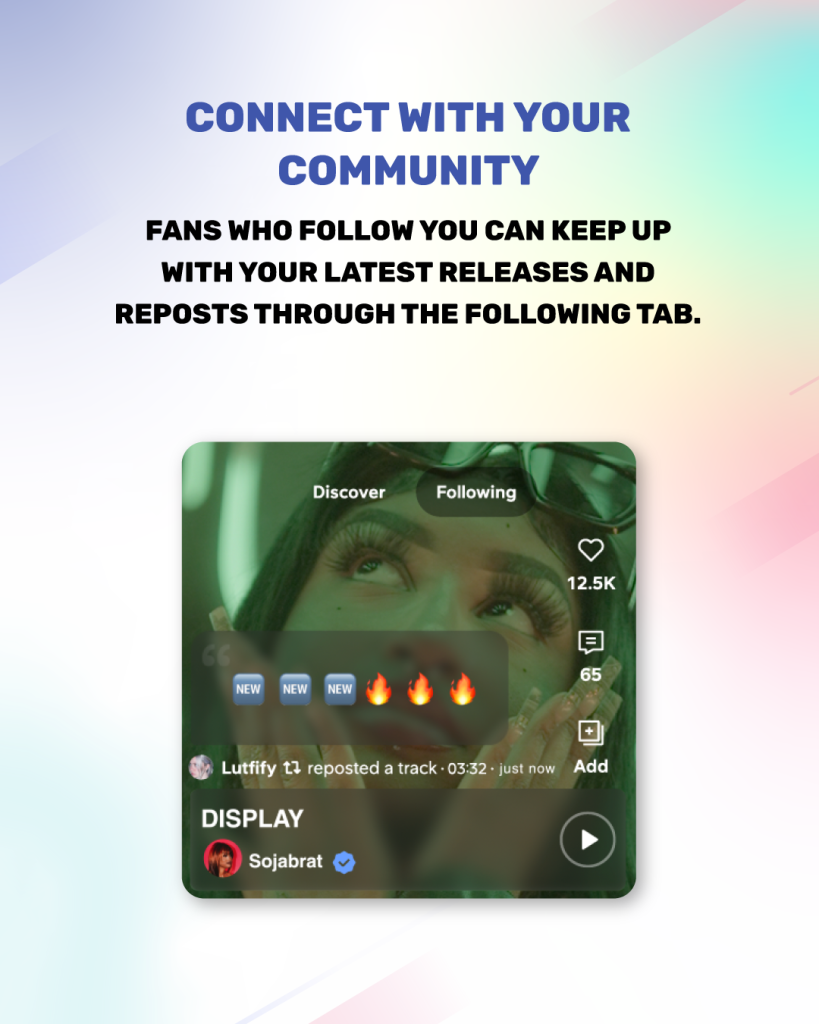 Why The Change?
Why did SoundCloud choose this moment to overhaul the Feed feature? First off, they acknowledge that the manner in which people consume and explore music has changed, and it's important that they follow suit. They have also been testing these changes and have received strong feedback, including yours. This fresh format presents opportunities for pioneering music discovery experiences that they have not ventured into previously.
Your Feed, But Better
The previous version of Feed was great for establishing connections with artists and accounts you're already familiar with and fond of. You can still engage in all of these interactions and even more through the Following tab within Feed, which exclusively displays songs and reposts from the artists and individuals you follow.
So, are you ready to dive into the future of music discovery? Get ready to explore, connect, and fall in love with music in a whole new way. With the revamped SoundCloud Feed, the world of music is at your fingertips like never before.
If you have any questions about the new Soundcloud Feed, feel free to reach out to one of our team members at support@label-engine.com