No one can deny the popularity that podcasts have gained within the past few years. Everyone from companies to celebrities have joined in and added to their brand. All major DSPs have a section dedicated for podcasts. With a space and audience for the fastest growing form of audio entertainment, one may wonder how hard it is to start their own podcast. The answer… pretty dang easy.
There are many podcast apps on the market but what distinguishes Anchor is its free to use model. Anchor's core belief is to make podcasting accessible to everyone. Without charging people to make or store their content, anyone is able to record on their platform.
Anchor highlights a few of the apps features made to make the podcast process as simple as possible.
The first is its distribution capability. With the press of one button, a podcast can be distributed to major podcast platforms such as Apple Podcasts, Google Podcasts and Spotify. By distributing through the app, your analytics will be condensed into a straightforward dashboard that can highlight audience growth and episode performance.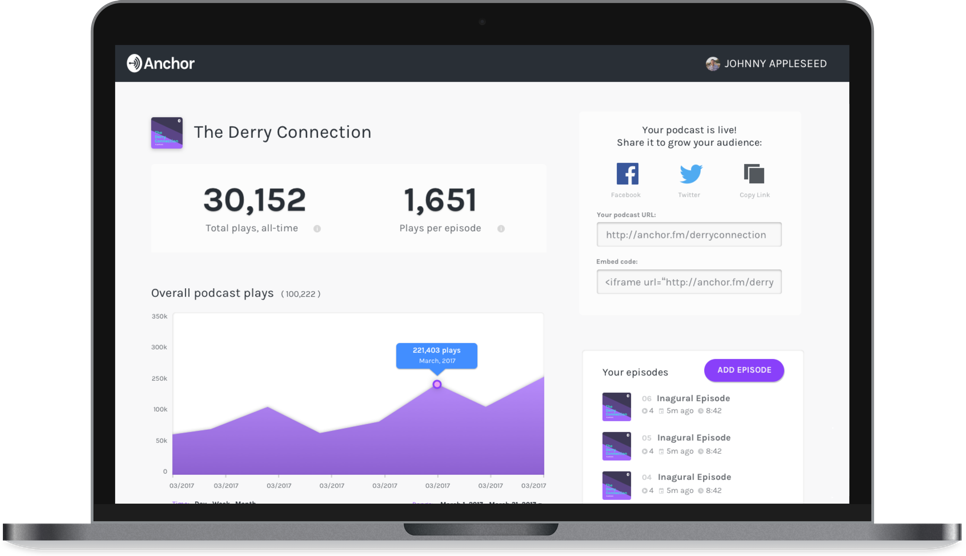 One can record from anywhere with their mobile device. With Anchor's recording tools, extra equipment isn't necessary but still an option. The app also possesses the capability to invite others into a recording session as long as they too have the app downloaded. This provides the opportunity to have guests without needing them to be in the same room as you.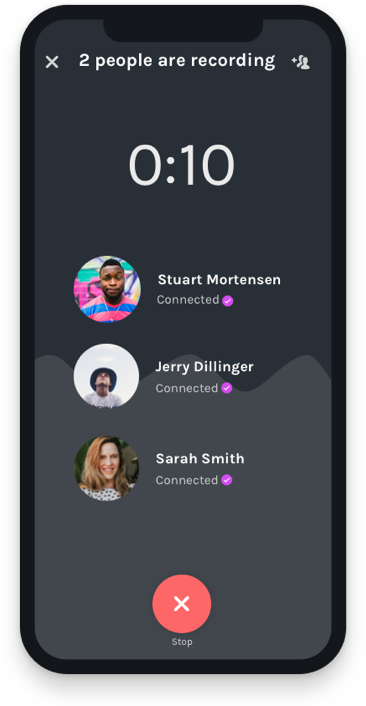 Anchor also makes monetizing your podcast easy. They do the work of matching brands who are interested in sponsoring you and give you the power to decide who to partner with. All ads are read by yourself and you decide where to place them in the episode.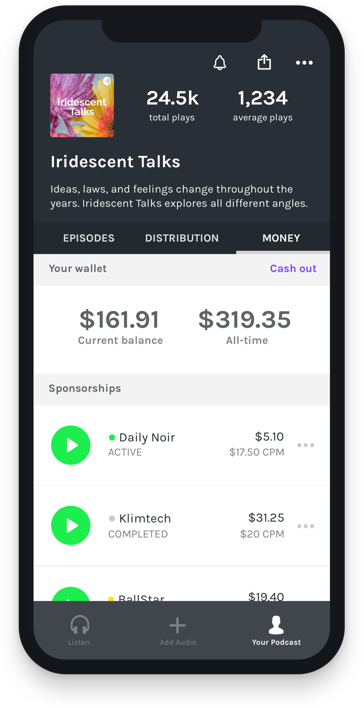 After reading reviews about the performance and functionality of the app, it is clear there are some problems with it. A chief concern with users is found in the terms of service. One must agree to to these terms in order to use the app.
"By submitting User Content through the Services, you hereby do and shall grant us a worldwide, non-exclusive, perpetual, irrevocable, royalty-free, fully paid-up, sublicensable and transferable license to use, edit, modify (including the right to create derivative works of), aggregate, reproduce, distribute, prepare derivative works of, display, and perform the User Content in connection with the operation of the Services, the promotion, advertising or marketing of the Services, or any purposes."
Many have interpreted this as Anchor essentially owning all content created or hosted on their app. The company has repeatedly denied this but distrust has built throughout the podcast community. It seems that the best way to go is if you are interested in podcasting and want to try it out as a hobby, Anchor is the perfect software to do so. If one is trying to use podcasting as a serious tool for a brand, going with another platform would be the safer route. Use at your own risk.
Follow Label Engine's socials to stay up to date on new releases and interesting industry news.